In a world where life's intricacies often perplex individuals, Sakshi Duggal Kumria stands as a beacon of guidance and positivity. Renowned as a Numerologist, Life Coach, Counselor, and Vastu Consultant, she has garnered a global reputation for her transformative work. Based in Gurgaon, India, Sakshi's journey has spanned over two decades, during which she has touched the lives of countless individuals, helping them navigate challenges, realize their potential, and achieve their aspirations.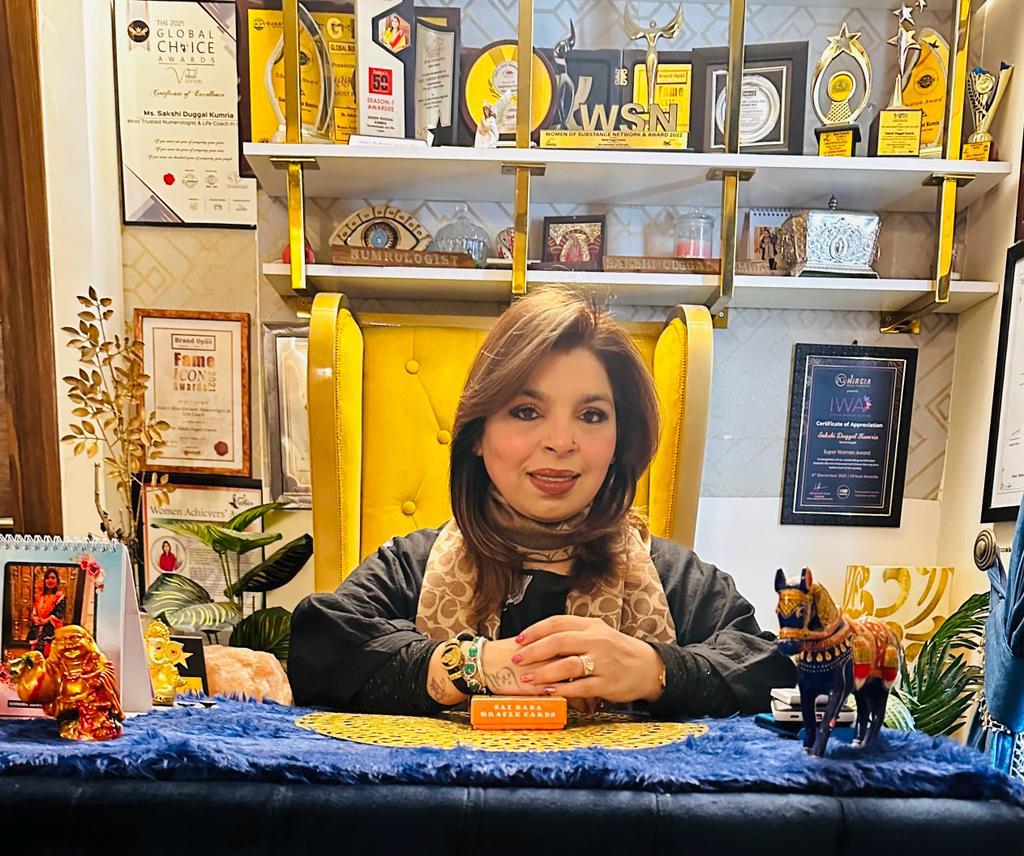 Sakshi's journey into the realm of numerology and life coaching was significantly influenced by her mother, who herself is a distinguished numerologist with a legacy spanning 35 years. Embracing this ocean of knowledge, Sakshi has not only upheld her mother's legacy but has also propelled it to greater heights. With a profound understanding of the science of nine planets – numerology, Sakshi has emerged as a chosen catalyst for nurturing and shaping the destinies of individuals.
Her expertise extends beyond just the mystical world of numbers. Sakshi's proficiency as a life coach and counselor has enabled her to guide individuals towards realizing their true potential and achieving their desired life outcomes. Her approach is rooted in the belief in karma, emphasizing the interconnectedness of actions and their consequences. Through her guidance, Sakshi empowers her clients to make informed decisions, overcome challenges, and lead fulfilling lives.
Sakshi Duggal Kumria's influence and impact are not confined to the realm of personal transformations alone. She is a passionate social worker and the President of the Golden Lioness Club Anaya, an NGO dedicated to serving the needs of the underprivileged. This commitment to social welfare has driven her to adopt numerous NGO schools in Gurgaon, where she has spearheaded initiatives focused on education, healthcare, youth development, women's empowerment, and elderly care. Sakshi's philanthropic endeavors reflect her belief in using her success as a platform for positive change.
Her contributions have not gone unnoticed. Sakshi has received numerous accolades from prestigious national and global platforms. Notably, she was felicitated with the Social Entrepreneur Award for Haryana on the occasion of World Humanitarian Day and India's 75th Independence Day celebrations in 2022. Her accolades encompass a wide range of recognitions, including being featured in Forbes Magazine's "Pride of India" segment and the "Most Influential Indian 2021" coffee table book.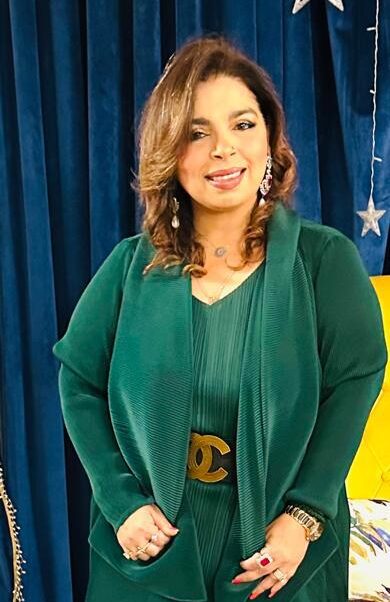 Among her notable achievements, Sakshi has been recognized at the Women's Conclave & Awards 2020 as the "Best Numerologist," and at the Inspiring Women Awards and Conclave 2021 for her "Outstanding commitment and dedication as a Numerologist." Her remarkable journey also earned her a place in the "100 Inspirational Women of the Year 2021" by I Can Foundation. Furthermore, she has been honored with the "Nation Wide Women Excellence Award 2021" for her excellence in numerology and life coaching.
Sakshi's prowess as a numerologist and life coach has garnered her the "India's Most Eminent Numerologist and Life Coach" title at the Fame Icon Awards 2021 by Brand Opus. Her reputation extends beyond national borders, as she has been honored as the "Most Trusted Numerologist and Life Coach in India" at the Global Choice Awards. Her international recognition culminated in the "Asia's 1000 Women Faces of Asia Awards" by Womennovator.
The year 2021 proved to be particularly significant for Sakshi, with achievements such as the "Global Growth Accelerator Award" by Growth Beats for her excellence in occult science, the "Top Numerologist 2021" award by Magicka – Illuminate the Soul Season 6, and the esteemed "India Inspirational Woman Award 2021." Adding to these, she was also awarded the "Women Entrepreneur of the Year 2021" by Global Business Icon.
Sakshi Duggal Kumria's unwavering dedication to her craft led her to be recognized as the "Best Numerologist 2021" by Dr. Kiran Bedi at a virtual award ceremony. Her influence was further acknowledged by Best Brands Mumbai, who honored her as one of the "Top 100 Most Impactful Numerologists of India – 2021." These achievements, along with her fervor for her work, caught the attention of Minister of State Government of India and Cabinet Minister, Aaj, and Prahari, leading to her receiving a Special Achiever Award in Numerology.
Sakshi's journey is a testament to her commitment to constant growth and impact. Her contributions extend beyond professional recognition, as she has been awarded the "Social Entrepreneur Award" from Haryana in 2022. This award underscores her tireless efforts in positively transforming lives and communities.
As the world transitioned into 2023, Sakshi Duggal Kumria's remarkable journey continued to garner international attention. She was honored by the Khaleej Times, an international newspaper, as one of the "Top 10 Indian Achievers." This recognition not only encapsulates her influence in India but also on a global scale.
In a world often characterized by its complexities and challenges, Sakshi Duggal Kumria has emerged as a guiding light, illuminating paths towards personal transformation, empowerment, and positive societal change. Through her expertise in numerology, life coaching, and unwavering commitment to social welfare, she has etched her name as an inspirational figure, leaving an indelible mark on the lives she touches.