Dubai's Best Pageant is an annual event celebrating beauty, intelligence, and charisma in the UAE. Contestants from across the country compete in categories for Mr. UAE International, Miss UAE International, and Mrs. UAE International. Our events, which include live performances, fashion. 
Meena Asrani has always had a passion for making people feel beautiful. After working for many years in the fashion industry as an Actor and Model she realized that she wanted more than just modeling and acting. And, that's when she founded Being Muskaan with the goal to promote confidence, leadership skills, responsibility, respectfulness, and intelligence.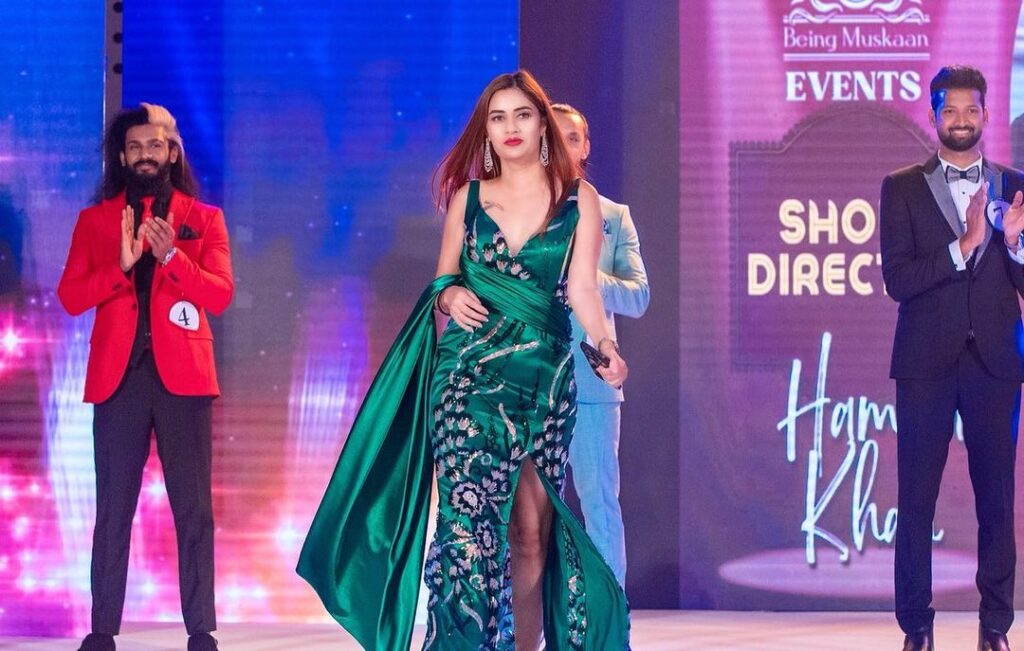 Around 200 Nationalities In UAE Competing For One Title Mrs. UAE International Merging All Boundaries And Inviting All Nationalities On One Platform For All Mrs. [Married, Widow, Divorcee or Single Mother] No Criteria On Height, Weight Or Looks, Age Criteria. 
Mrs. UAE International is a beauty pageant that aims to empower women and encourage them to come out of their comfort zone and help them build confidence, friendships, and leadership skills.
Mr. UAE International: the most elite, prestigious, and honorable title that a man can get is here. there are no age restrictions to enter this competition as long as you meet the requirements such as being over 21 years old.
This is not about your looks, height, age, weight, etc. The contest is about celebrating real-life heroes.
A chance for young girls to showcase their confidence, poise, intelligence, and charm in a platform that celebrates empowerment
Miss UAE International is a lifetime experience about building confidence, making friends, learning new skills, and looking fabulous!